Welcome to Blackbird9's Breakfast Club Wednesday podcast with special guest Mr. Henri Le Riche.

In the First Hour Host Frederick C. Blackburn introduces the new three part series on "Critical Theory".   This will be an detailed look at the history, development, and implementation of one of the Frankfurt School's most effective psychological warfare weapons in their Cultural Marxist arsenal to advance their White Genocide and New World Order agendas. 
The Second Hour of Blackbird9's Breakfast Club features Mr. Henri Le Riche from South Africa for The Big Nine At Nine segment.
"blackbird9's Breakfast Club" Podcast airs every Wednesday between 8-10 pm Eastern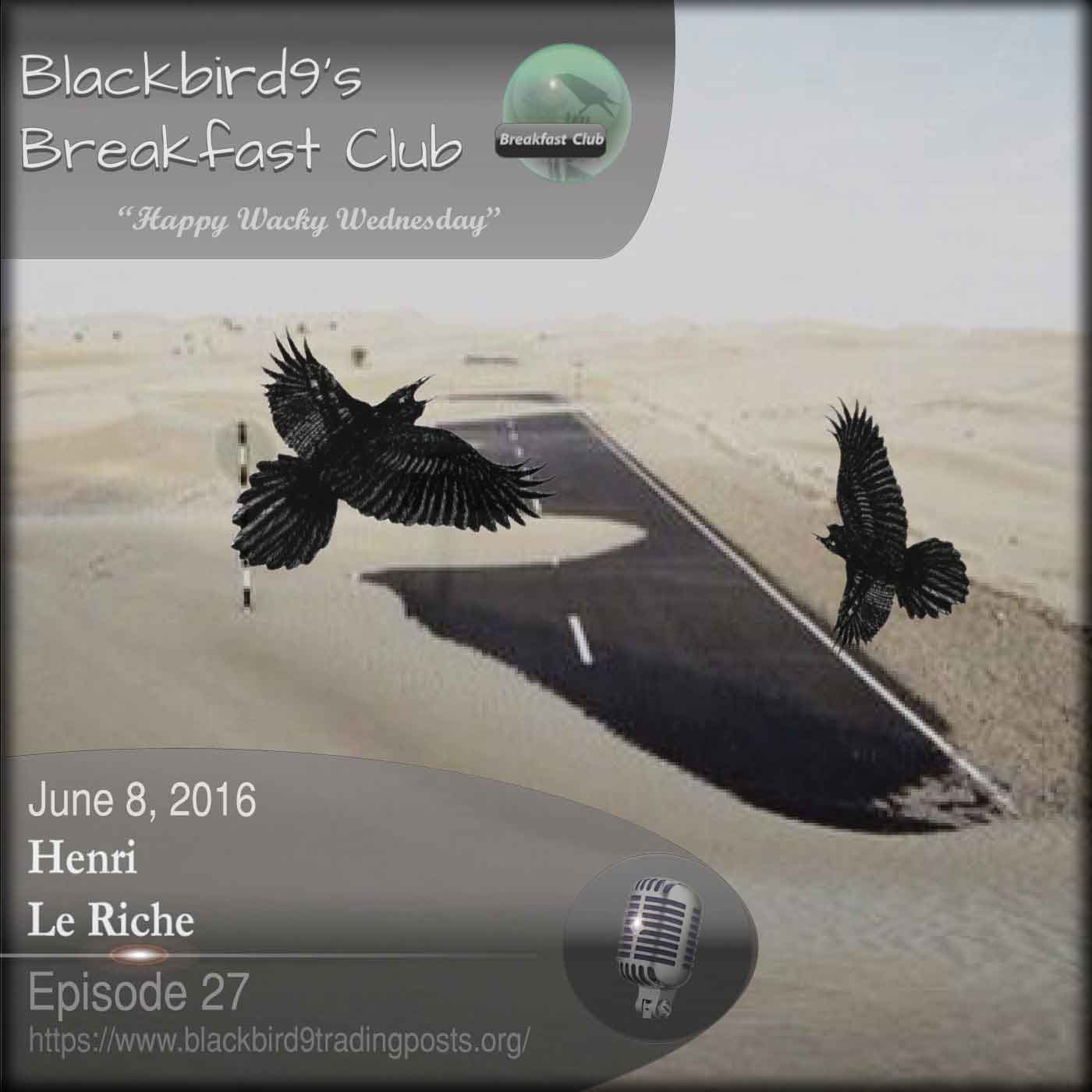 Keeping you up to date - one Knowledge Sphere at a time - Blackbird9's Breakfast Club
---
---
Podcast : Henri Le Riche - Fall Back South Africa : Audio Link
June 8, 2016 - Blackbird9's Breakfast Club Podcast - mp3 - Spreaker
---
Related Links
Articles - Links
---
Henri's Latest Posts - RSS Feed
Sign Language could become South Africa's 12th official language
(Sat, 11 Feb 2017)
Parliament's Constitutional Review Committee is preparing to present to the house of representatives that South African Sign Language (SASL) be officially recognised as the country's 12th official language.   This follows a parliamentary committee meeting on 3 February, in which PanSALB (Pan South African Language Board), the Department of Arts and Culture and the Commission...
>> Read More
Facing racism, with rose tinted glasses…
(Thu, 19 May 2016)
* They say "the pen is mightier than the sword" which is true, but add to that, power of an audience, sprinkled with ignorance "informing" a worldwide "manipulated book smart crowd", and you have a WOMD (Weapon of Mass Destruction) spreading like wildfire. Add an internet connection. Most people are lazy to think for themselves, or...
>> Read More
The Legend of the Flowers – Boer War: Irish soldier deserted, and shot for love
(Mon, 07 Mar 2016)
J.G. OrfordIn 1872, two partners in a trading store at Klerksdorp, James Taylor and Thomas Leask, decided to expand their business, and to this end invited William Leask, then working in Glasgow, to come out to South Africa to manage the new branch of 'Taylor and Leask" at Ventersdorp. Sometime later a second branch was...
>> Read More
Zuma asked to apologize to South African women for 'sexist' comments
(Mon, 07 Mar 2016)
Newsweek – South Africa's opposition party has accused President Jacob Zuma of insulting the nation's women after he reportedly made comments interpreted as sexist. Zuma, who survived a vote of no confidence in Parliament last Tuesday, is reported to have made comments pertaining to sexual harassment while registering to vote in his hometown of Nkandla...
>> Read More
Mega-marketer's power found where few white men have dared to go
(Fri, 18 Dec 2015)
BY SUE GRANT-MARSHALL   With a string of marketing triumphs under his belt, Marc Alcock has gained startling insights into the ways our many millions of black South Africans eat, dress, party, clean, entertain and die. Picture: SUPPLIED GG Alcock's name says it all. GG was the number plate on apartheid-era government vehicles — an...
>> Read More
---